Crescat Capital Quarterly Letter Q1 2018
---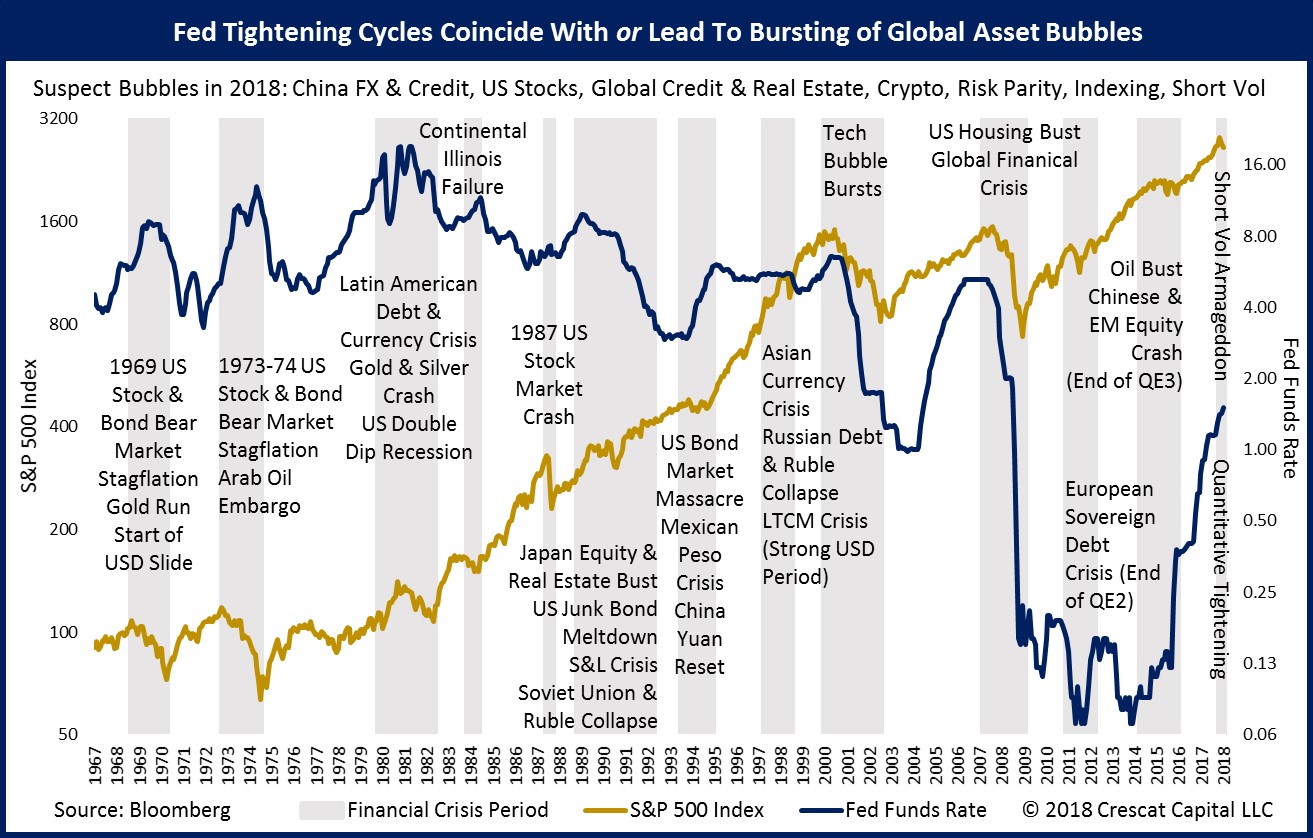 With the Fed locked into a rate hike and quantitative tightening plan in the face of rising inflationary pressures in the US, the next several months and quarters should prove an excellent time for hedge fund short-selling strategies. Several asset bubbles already began to burst in February this year. Crescat's hedge funds had strong absolute and relative performance that month. We believe there is much more to play out. Read the letter»
Crescat Capital Quarterly Letter Q4 2017
---
Recently, we built a macro model that has proven uncanny at timing prior bull market tops and bear market bottoms. Prior extremes in our model score signaled the broad market peak during the tech bubble in June 1999 and the subsequent market bottom in 2002. It signaled the market peak during the housing bubble in 2007 and subsequent bottom in 2009. Today, the model has given us its most extreme signal yet. Read the letter»
Crescat CIO Kevin Smith Interviewed on Bloomberg TV
---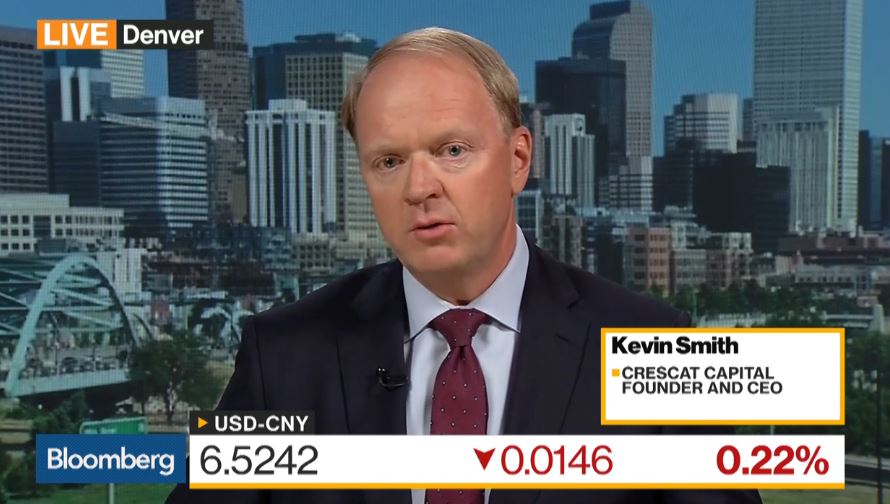 Crescat's Chief Investment Officer Kevin Smith discusses his outlook on China's Currency and Credit issues. Watch the Video»
---
ABOUT CRESCAT
Crescat Capital is an asset management firm located in Denver, Colorado. We manage capital for high net worth individuals and family offices based on a value-driven approach. Our investment products include two hedge funds and a long-only separately managed account strategy.
Below is a brief strategy description that differentiates each of our products:
Crescat Global Macro: A diversified, multi-asset class long/short global hedge fund that trades and invests in highly liquid global assets including equities, commodities, currencies, and fixed income securities.
Crescat Long/Short: A diversified global long/short equity hedge fund that trades and invests in highly liquid large- and mid-cap global equities.
Crescat Large Cap: A diversified large-cap, long-only separately managed account (SMA) strategy that trades and invests in predominantly US-listed large cap global equities.
Crescat has a firm-wide investment process of combining macroeconomic themes with a fundamental equity model and disciplined risk controls that it applies to all three products. It's an investment process that has evolved with each successive strategy. Kevin Smith started the large-cap, long-only equity product at a prior firm in 1999 building off his fundamental equity model that he originally began developing back in 1994. He also launched the long/short equity hedge fund strategy in 2000. He founded Crescat, where he launched the global macro product in 2006. Crescat acquired his other strategies and clients in 2007. Today he leads a team of six investment professionals. He has been the continuous portfolio manager of all three products since their respective inception dates.
---
Only accredited investors and qualified clients will be admitted as limited partners to a Crescat fund. For natural persons, investors must meet SEC requirements including minimum annual income or net worth thresholds. Crescat funds are being offered in reliance on an exemption from the registration requirements of the Securities Act of 1933 and are not required to comply with specific disclosure requirements that apply to registration under the Securities Act. The SEC has not passed upon the merits of or given its approval to the Crescat funds, the terms of the offering, or the accuracy or completeness of any offering materials. A registration statement has not been filed for any Crescat fund with the SEC. Limited partner interests in the Crescat funds are subject to legal restrictions on transfer and resale. Investors should not assume they will be able to resell their securities. Investing in securities involves risk. Investors should be able to bear the loss of their investment. Investments in the Crescat funds are not subject to the protections of the Investment Company Act of 1940. Performance data represents past performance, and past performance does not guarantee future results. Performance data is subject to revision following each monthly reconciliation and annual audit. Current performance may be lower or higher than the performance data presented. Crescat is not required by law to follow any standard methodology when calculating and representing performance data. The performance of Crescat funds may not be directly comparable to the performance of other private or registered funds. Investors may obtain the most current performance data and private offering memorandum for a Crescat fund by contacting Linda Smith at (303) 271-9997 or by sending a request via email to info@crescat.net. See the private offering memorandum for each Crescat fund for complete information and risk factors.