Crescat Large Cap Awarded 5-Stars by Morningstar 
Crescat Large Cap Composite earned a 5-Star Overall Morningstar Rating™ as of 3/31/17.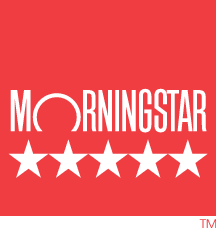 Crescat Capital Featured in Barron's

Crescat's Chief Investment Officer Kevin C. Smith was featured in Barron's for a hedge fund profile. In the article, Kevin discusses our recent success with our China Currency and Credit Bubble Theme, as well as the origins of the firm and our proven investment process.
Crescat Q1 2017 Investor Letter
By keeping interest rates on the world reserve currency too low for too long, the Federal Reserve has created speculative asset bubbles in far-reaching areas of the globe. Full Letter»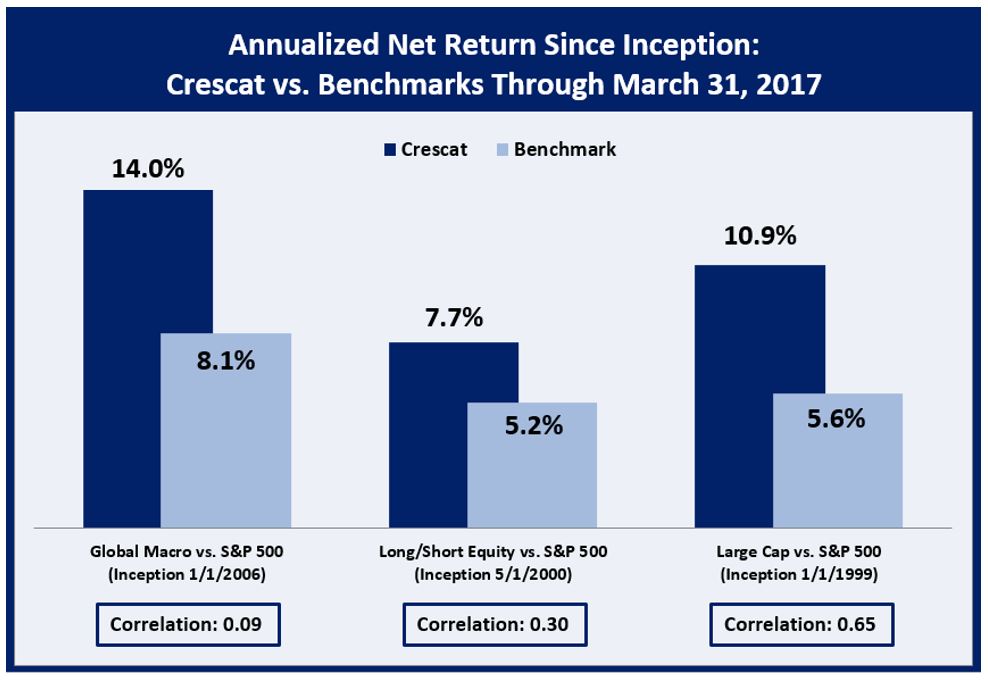 Kevin Smith Featured on CNBC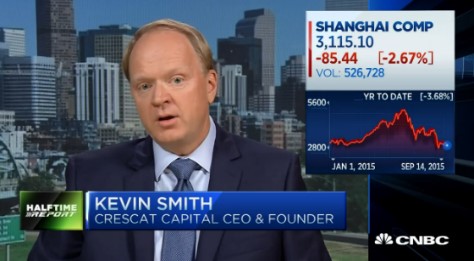 Bloomberg Story Highlights Crescat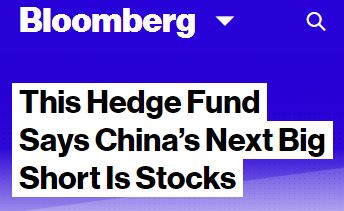 Kevin Smith was interviewed on Crescat's recent positioning and outlook.
Crescat Q1 2017 Conference Call
Kevin Smith and the Investment Team outline our Q4 2016 attribution and 2017 outlook. Watch the Presentation»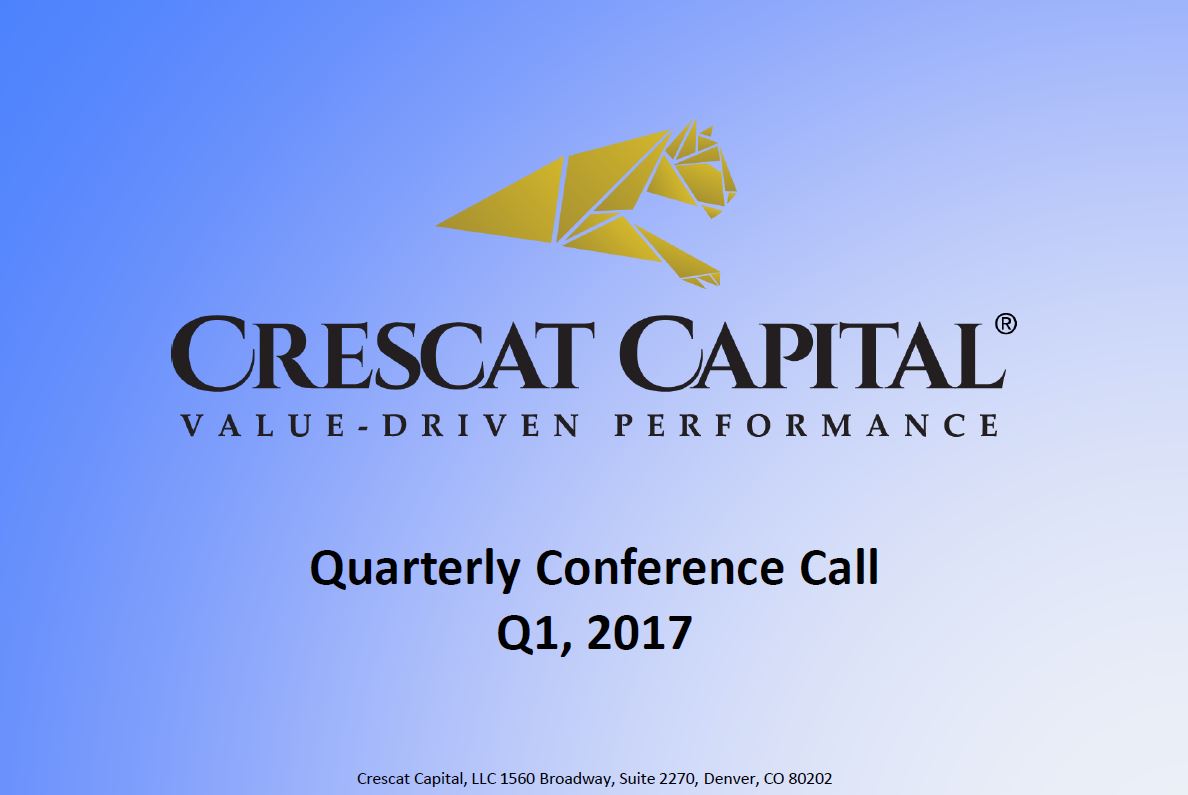 ---
Only accredited investors and qualified clients will be admitted as limited partners to a Crescat fund. For natural persons, investors must meet SEC requirements including minimum annual income or net worth thresholds. Crescat funds are being offered in reliance on an exemption from the registration requirements of the Securities Act of 1933 and are not required to comply with specific disclosure requirements that apply to registration under the Securities Act. The SEC has not passed upon the merits of or given its approval to the Crescat funds, the terms of the offering, or the accuracy or completeness of any offering materials. A registration statement has not been filed for any Crescat fund with the SEC. Limited partner interests in the Crescat funds are subject to legal restrictions on transfer and resale. Investors should not assume they will be able to resell their securities. Investing in securities involves risk. Investors should be able to bear the loss of their investment. Investments in the Crescat funds are not subject to the protections of the Investment Company Act of 1940. Performance data represents past performance, and past performance does not guarantee future results. Performance data is subject to revision following each monthly reconciliation and annual audit. Current performance may be lower or higher than the performance data presented. Crescat is not required by law to follow any standard methodology when calculating and representing performance data. The performance of Crescat funds may not be directly comparable to the performance of other private or registered funds. Investors may obtain the most current performance data and private offering memorandum for a Crescat fund by contacting Linda Smith at (303) 271-9997 or by sending a request via email to lsmith@crescat.net. See the private offering memorandum for each Crescat fund for complete information and risk factors.