Crescat Capital Quarterly Letter Q1 2018
---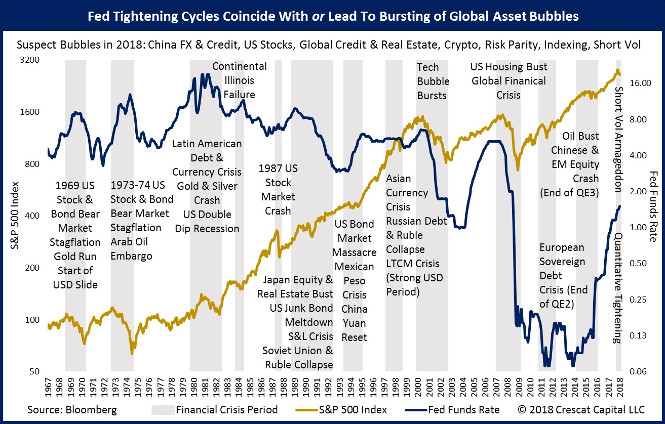 With the Fed locked into a rate hike and quantitative tightening plan in the face of rising inflationary pressures in the US, the next several months and quarters should prove an excellent time for hedge fund short-selling strategies. Several asset bubbles already began to burst in February this year. Crescat's hedge funds had strong absolute and relative performance that month. We believe there is much more to play out. Read the letter»
Crescat Capital Quarterly Letter Q2 2018
---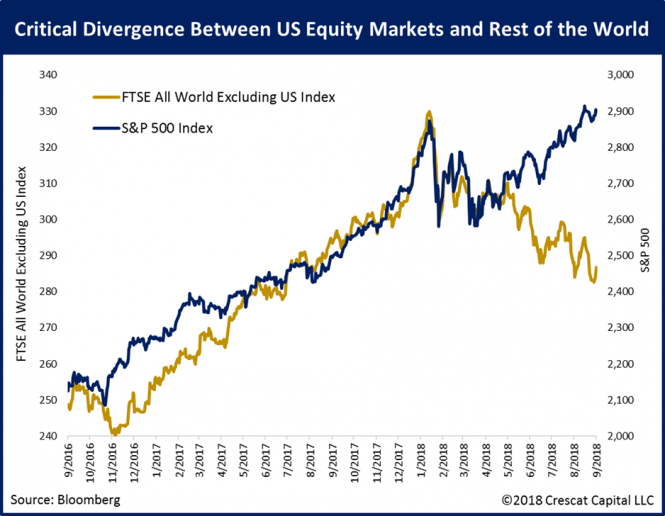 Our three best macro ideas today are complementary plays on the unwinding of currency and financial asset bubbles at a likely peak of the global capital cycle, the most leveraged in history:
Crescat CIO Kevin Smith Interviewed on Bloomberg TV
---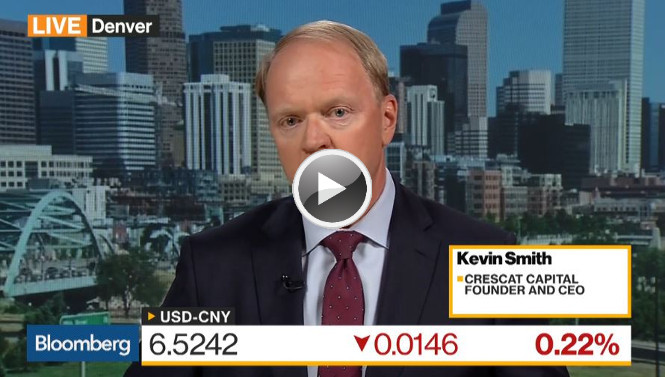 Crescat's Chief Investment Officer Kevin Smith discusses his outlook on China's Currency and Credit issues. Watch the Video»
---
ABOUT CRESCAT
Crescat is a global macro asset management firm. We develop tactical investment themes based on proprietary value-driven models. Our mission is to grow and protect wealth by capitalizing on the most compelling macro themes of our time across all our strategies. We aim for high absolute and risk-adjusted returns over the long term with low correlation to benchmarks.
Below is a brief description that differentiates each of our strategies which include two hedge funds and one SMA:
Crescat Global Macro: A diversified, cross asset, long/short, global macro thematic hedge fund that trades and invests in highly liquid global assets including equities, commodities, currencies, and fixed income securities.
Crescat Long/Short: A diversified long/short equity-focused, thematic global hedge fund that trades and invests in highly liquid large- and mid-cap global equities.
Crescat Large Cap: A diversified large-cap, long-only separately managed account (SMA) strategy that expresses global macro themes by investing predominantly in US-listed large cap global equities.
We invite you to peruse our website for more information about our investment process, performance, investment outlook, and how to become a client.